It was love at first bite for chef Jerald Head and so he and his wife Nhung set out to turn the foodies of New York on to the funky fermented shrimp paste that's an integral part of the dish bun dau mam tom.
To call mam tom complex doesn't quite do it justice. The "powerfully funky" shrimp paste is, like other polarizing foods like marmite or blue cheese, instantly addictive if you're into that kind of thing. Chef and cookbook writer Andrea Nguyen was equally understated when she said mam tom "lends that little bit of oomph to a dish."
"We ended up having some of our first dates in bun dau restaurants"
Take Jerald Head, for example. During a 2016 trip to Vietnam, he tried some mam tom as part of a bowl of the typically Hanoian street food of bun dau mam tom "and was instantly hooked". After first trying it, he says, he kept thinking about it for days. "So, we ended up having some of our first dates in bun dau restaurants in Hanoi", Nhung Dao Head, Jerald's wife, laughs.
And so, as pho and banh mi beat a path into the western consciousness, Jerald, and Nhung, took the harder route – opening a restaurant in America that would broaden the range of Vietnamese food available beyond its iconic noodles and sandwiches, and to do so with food prepared as authentically as possible. Specifically, bun dau mam tom.
The Most Exciting Vietnamese Food In New York
Mắm began as a two-man team, with only Nhung and Jerald making 40KG of tofu and stuffing all the blood sausage at home in their apartment before carrying it over to the restaurant. That was back in September of 2020. Soon after, they took roughly a year break before reopening for three-days-a-week.
The New York Times decided that Jerald and Nhung's Mắm NYC "serves the most exciting Vietnamese food in New York".
Others, who know, agree that it's a bit of Hanoi transplanted onto Forsyth Street, in Manhattan's Chinatown on the Lower East Side. That's because, when the weather's good, they'll set up plastic chairs and tables, made in Vietnam and brought over, right on the sidewalk. When the weather's not so favorable, they move inside where there's just 19 seats and where their bun dau mam tom sells like hotcakes.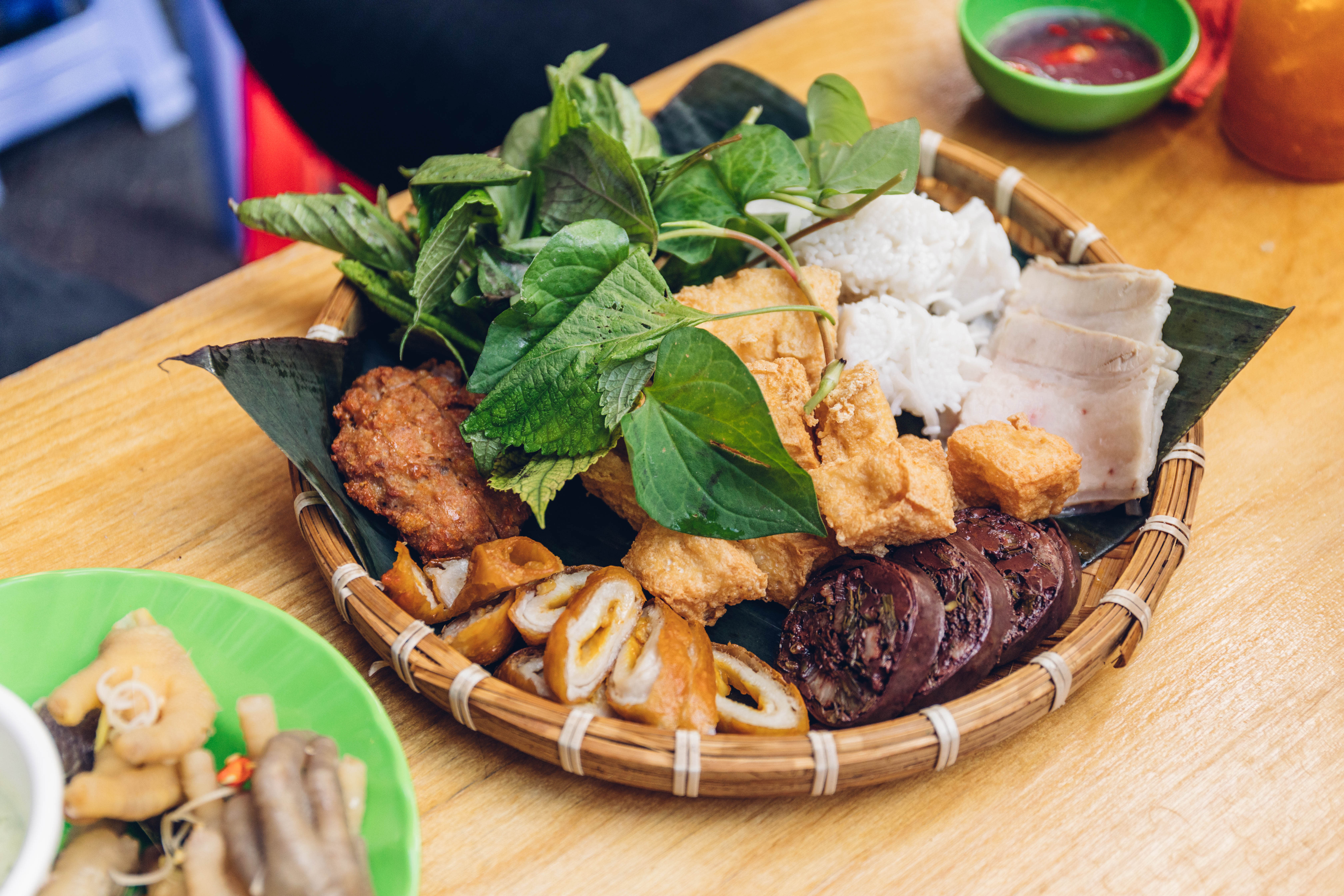 "What stands us apart is we're unapologetic"
What's even more impressive is that they haven't compromised to fit western tastes. "I guess what stands us apart is our unapologetic embrace of mam tom," Nhung says.
"We wanted to bring the full, authentic flavor to the US," she adds And that means making everything that they can in-house – the tofu (made with a special machine imported from Vietnam), cha com, and doi heo. The rest they pick on trips back to Vietnam, like mam tom from Thanh Hoa. "At some American supermarkets now, you can find mam tom, but it's not the kind we want".
So, bun dau mam tom, is the staple dish at Mắm NYC, but Nhung and Jerald also serve other dishes. "There's our raw-surf clam salad too that's very popular," Nhung continues, "with a great balance of flavors". And they also make dishes like the classic ốc bươu nhồi thịt – or snails stuffed with pork.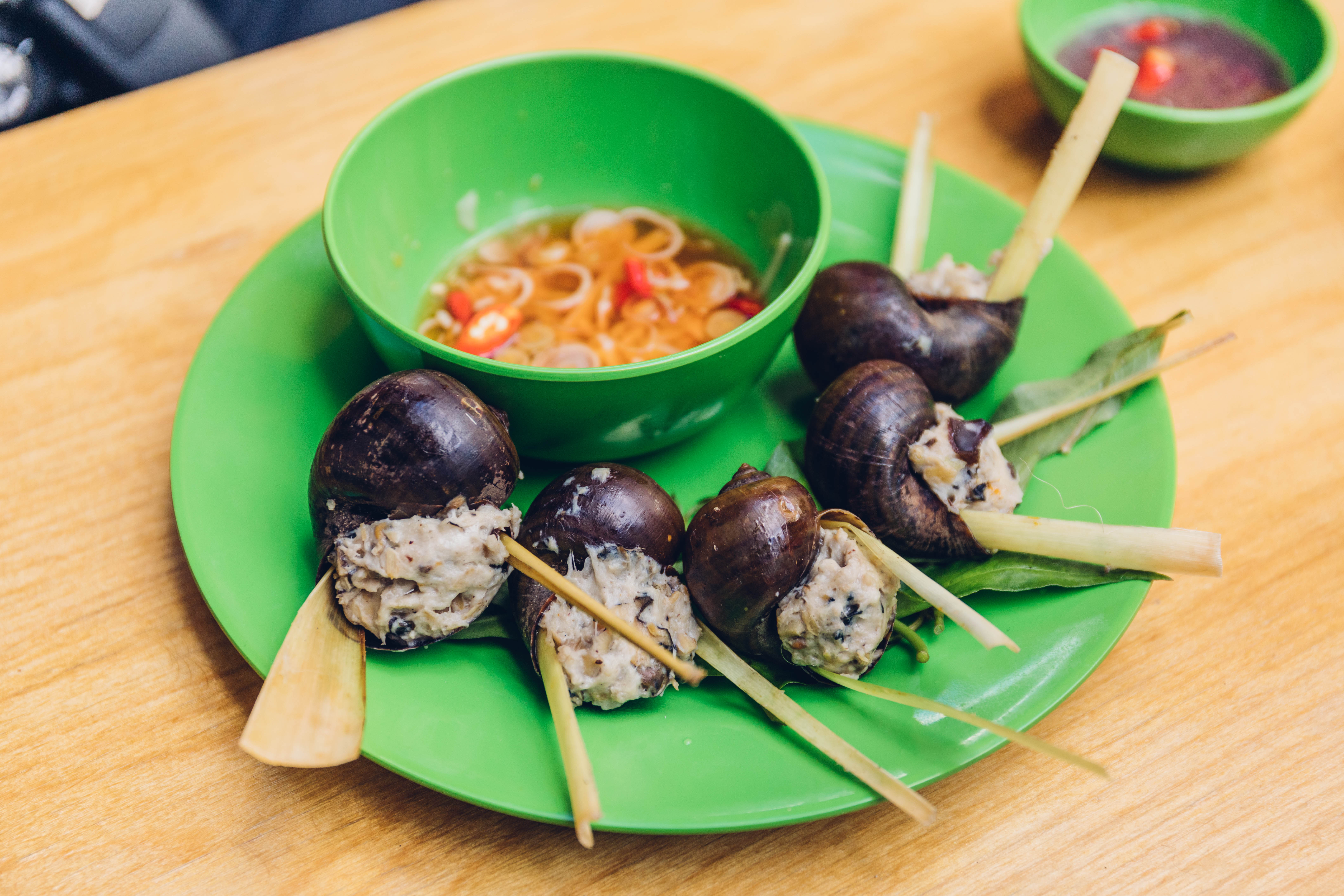 More Diverse Customers Than You'd Expect
Their commitment to authentic flavors has a more diverse range of customers than you'd expect. Every day, from Friday to Sunday, when they open, among the recipients of the 100 plates of bun dau mam tom that they'll serve, there'll be Vietnamese students studying in the US and Viet Kieu aunties and uncles, but also lots of Americans, who've become addicted…just like Jerald.